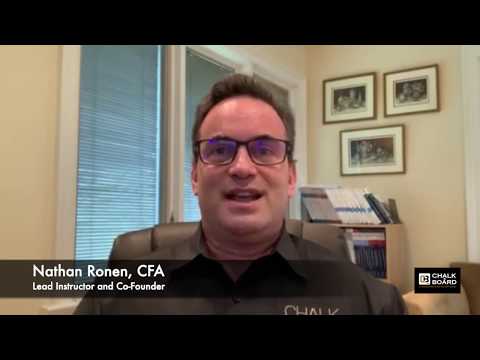 To help our CFA® Community recover from the impact of COVID-19 we are offering a deep discount on all CFA prep levels.
Why it is Important for you to Pursue Your CFA® Charter
The CFA Charter remains to be the GOLD STANDARD in Finance.
3 Reasons your CFA Skills & Credentials are Essential!
Competition is fierce. As we recover from the pandemic, separate yourself from your competition with your CFA skills & designation.
Add value by investing in your education and show you are committed to a finance career.
The CFA Charter is considered the GOLD STANDARD in Finance.
✓Act Now! The ROI on Nathan's Leading CFA® Prep Programs - Just Got Better!
Go to www.chalkandboard.org to view your discount offer for your specific CFA Exam.
Act now! Up to 75% Off CFA Prep with Nathan Ronen, CFA. Offer ends 5/22/20