What about increased appetite and an overall "chill" demeanor?
Didn't read the article, but how is this going to get approved when it's still a Schedule 1 drug?
I don't have access to that article in this country, but 29 states allow medical marijuana.
btw I went to a dispensary in Colorado for the first time last month … they are awesome … they have everything, including lots of edibles and stuff like that. It was great for taking on the mountain for snowboarding and stuff, but be careful as it is really strong. There are no windows and you have to show your ID to get into the inner room, whereby you stand in a queue and then someone helps you personally and is like 'how can I help you today'? lol … gotta love America. . . they only take cash or debit cards.
one of my rich buddies owns a dispensary. i dont know the numbers as i never asked them and was never interested for obvious reasons. but he already has plans to open another store. within 2 years from opening the first one and he already made his money back in profits. my spider senses tell me they are playing a little bit with the accounting.
Yeah, I hear the profits are good and consistent, but there is always that risk that it will be taken by the feds.
https://www.tripsavvy.com/best-edibles-in-colorado-4137624
These Cheeba Chews are legit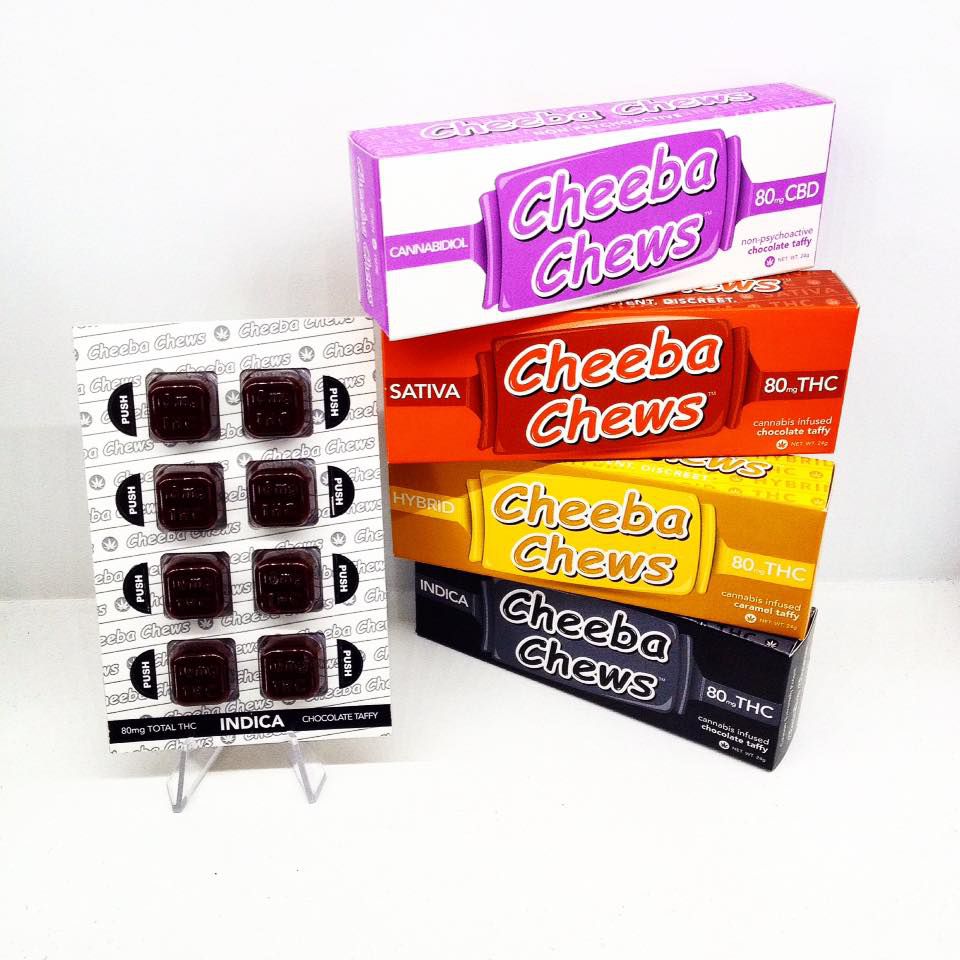 •••
High Times Magazine called this "America's favorite edible," and it's definitely one of Colorado's. Cheeba Chews, made in Colorado, claims to be the original, marijuana-infused chocolate taffy. Consumers love that it's consistent. Consistently potent.
Because Cheebas taste so good, it's easy to get carried away and bite off more than you can tolerate. Take it slow and savor the award-winning flavor.
Note: Cheeba Chews are strong and made with medical-grade cannabis. They're intended for medical use, not casually partying. If you're new to the cannabis scene, proceed with caution and ask your doctor first.
Uh, dude, you know I know this. I asked because the FDA is a federal agency. They don't give a sh i t about what states have legalized it.
This turned into rather big news so I've since learned more about it. It doesn't contain any THC. It's a CBD med for epilepsy (which I hear works great). But…the DEA, in their infinite wisdom ineptitude lists "marijuana extracts" as Schedule 1 also. That includes CBD.
So, I ask again, how is a federal agency going to approve a medicine derived from a Schedule 1 drug?
(Also, happy 420)
The article just says some "experts" advised that the drug should be approved. Basically, they got some professors to give an opinion, that't it.